Study In Switzerland
Switzerland – A Majestic place for Higher Education
Majestic mountain ranges, the world's most famous pocket knives and an unmatched weathre are just a few of the things that come to mind when thinking about Switzerland. With its amazing cuisine, four national languages and more than 1.5 million cows (lots of milk, lots of chocolate), Switzerland offers an international study experience like no other. More than 50,000 international students — more than 20 percent of the country's total student population — choose to study in Switzerland for these reasons and more. Read
Higher Education in Switzerland
This beautiful European country has ten "cantonal" universities as well as two Institutes of Technology that are considered federal higher education facilities. In addition, numerous colleges are spread throughout the country to accommodate a growing number of international and local students. Universities and colleges in Switzerland adhere to the semester schedule, with winter semester lasting from October to March and summer semester continuing from April to July.
There are three basic academic degrees given in Switzerland: the Bachelor, the Master and the PhD. It is still possible to obtain a Diploma , also called "Lizentiat", which corresponds to a U.S. Master's degree. Most students earn a License and Diploma within four to five years.
Potential students must present an application to the higher educational institution of their choice, detailing the anticipated field of study. Copies of examination results, a curriculum vitae and any other degrees or certificates that may influence acceptance into the school should also be included in the packet. Following acceptance, students will need to contact their country's Swiss Embassy for information regarding entry procedures for Switzerland. In addition, all students will need to provide proof of being financially stable while studying at a Swiss college or university.
All students must have a state-recognized maturity certificate or some other certificate that is recognized as being equivalent to the maturity certificate by the university to which they have been accepted. In addition to having excellent grades, students should possess adequate knowledge of the university's predominantly spoken language before applying to that university.
Upon arriving in Switzerland, students will have to obtain a residency permit at the local police department. They will need to present a valid passport, letter of acceptance from the university and a bank statement or other document verifying that they have sufficient financial means while in school. This residency permit will need to be renewed each year you are attending a Swiss higher educational institution.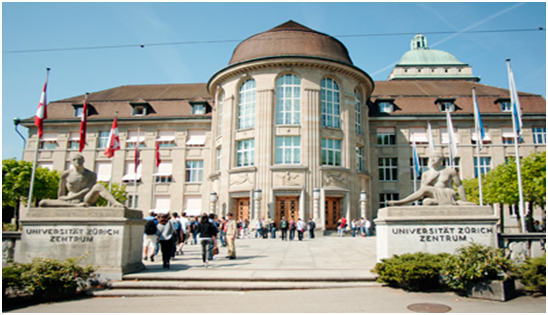 Education System in Switzerland
Prominent Swiss Universities
Popular universities in Switzerland include:
University of Bern (mostly German speaking)
University of Geneva (mostly French speaking)
University of Lausanne (French speaking)
Swiss Federal Institute of Technology Zurich (German and English speaking)
University of Zurich (mostly German)
Switzerland also has many private colleges, fine arts universities and pedagogical universities that offer diplomas recognized by the Swiss Conference of Cantonal Ministers of Education, or the EDK.
Tuition for attending a Swiss university or college varies between 2000 Swiss francs up to 8000 Swiss francs, possibly more depending on the university and course of study.
Health Insurance Coverage
Health insurance is compulsory for anyone coming to Switzerland to stay for longer than three months. The Health insurance can be Swiss-based or recognized by another country. Students arriving from countries that offer international coverage may not have to obtain Switzerland's mandatory health insurance.
Why Study in Switzerland?
Switzerland is well-known for its innovative research and development industry so students endeavoring to major in biotechnology, genetics, pharmaceuticals and other cutting-edge, health and medical-related careers will find Swiss higher education brimming with exceptional science and technology programs. Alternately, the Swiss are also highly respected for their financial and business acumen. Students endeavoring to pursue a career in the financial sector will also discover that Swiss universities provide comprehensive degree programs for business and financial majors.
Courses
Swiss institutions of higher learning offer Foundation, Certificate, Diploma, Advanced Diploma, Associate Degree, Bachelors, Masters and PhD Programs in Various fields. Hospitality Programs are world famous in Switzerland.