Ireland – Innovative and Creative Culture
Did you know that Irish people were behind all these life-changing inventions?
The submarine, colour photography, the modern tractor, the guided missile, the nickel-zinc battery,the portable defibrillator, the Gregg system of shorthand speed writing,the modern stethoscope, rubber shoe soles, soda water,a treatment for leprosy, the aircraft ejector seat and chocolate milk!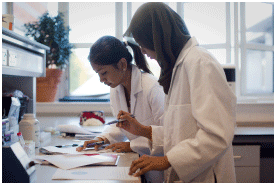 • Irish man Robert Boyle is known as the father of chemistry
• Francis Rynd invented the hypodermic syringe
• Charles Parsons developed the world's first steam turbine
• Ernest Walton, working with John Cockcroft, became the first person to artificially split the atom
We're an ingenious lot who punch well above our weight internationally when it comes to creativity in art, literature and music and ingenuity in science and technology.
• In business, the Irish-French economist Richard Cantillon was one of the fathers of modern economics and monetary theory; Fyffes, with its 'blue label' banana, created the first and oldest fruit brand in the world, and Irish-founded Ryanair, Europe's largest low-cost airline, brought the concepts of no-frill flights to Europe.
• Music, song-writing and dance is in our blood. Irish music has influenced country, blue grass, folk, jazz and rock music in North America, Europe, Australia and beyond; Riverdance has given birth to a renaissance in Irish dance throughout the world, and Ireland has won the Eurovision Song Contest more times than any other any other country!
• Irish writers such as Samuel Beckett and James Joyce have had a revolutionary impact on English literature, influencing writers and artists in countries and cultures across the world.
• Irish man Philip Treacy – milliner to the rich, beautiful and famous – is one of the top hat makers in the world, having lifted hat design to an haute couture art form.
• When it comes to technology, our achievements are just too numerous to mention…Technology from Kerry-based Altobridge enabled AeroMobile to make history when they launched the world's first commercial in-flight mobile communications service.
• The Irish company Daon supplies biometric software to governments around the world, allowing them to establish and confirm the unique identity of billions of people for border control and social security.
• Technology from the Dublin company Havok allows some the world's best-known developers to reach new standards of realism and interactivity in games from Microsoft, Nintendo, and Sony…You get the picture!